United States President Donald Trump told congressional leaders he'd keep the government closed "for a very long period of time, months or even years".
That's according to Democratic leader Chuck Schumer, who was among those meeting with Trump at the White House on Friday (Saturday NZT).
The partial government shutdown over Trump's demand for money to build a border wall with Mexico is in its 14th day.
Schumer said the Democratic leaders "told the president we needed the government open. He resisted".
House Speaker Nancy Pelosi called it a "lengthy and sometimes contentious" meeting.
She said, "We cannot resolve this until we open up government."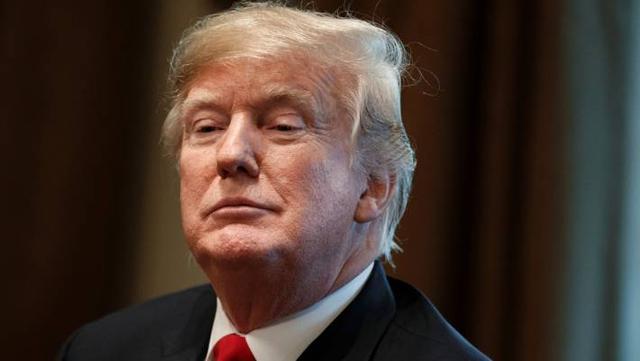 Donald Trump listens during a meeting in the Cabinet Room of the White House in Washington.
Trump convened the Democratic and Republican leaders for the second negotiation this week.
The president is insisting on US$5 billion (NZ$7.4b) for the border wall, but legislation for that does not have support from Congress.
Polls show a majority of Americans oppose the border wall, although Republicans strongly support it.
White House and Department of Homeland Security officials have spent recent days trying to make both a public and private case that the situation at the border has reached a crisis point that demands more money than Democrats have offered.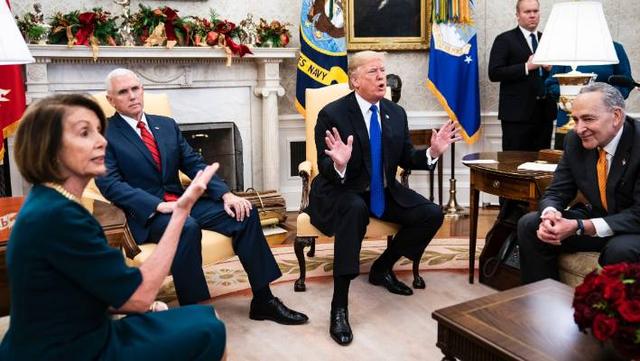 Donald Trump tussles with House Minority Leader Nancy Pelosi, left, and Senate Minority Leader Chuck Schumer, right, as Vice President Mike Pence listens during a meeting in the Oval Office.
Trump tweeted an ominous video Thursday with images of what appeared to be migrants trying to rush the border and clashing with law enforcement, beneath the words "crisis at the border", "drugs" and "crime".
The video concludes with footage of Trump at the border along with audio from one of his rallies in which he vows to build his promised border wall and the crowd chants "Build the wall!"
Trump has said the partial shutdown, which began December 22, will last "as long as it takes" to get the funding he wants.
- Associated Press writers Eileen Putman, Lisa Mascaro, Laurie Kellman, Kevin Freking, Alan Fram and Mary Clare Jalonick contributed.